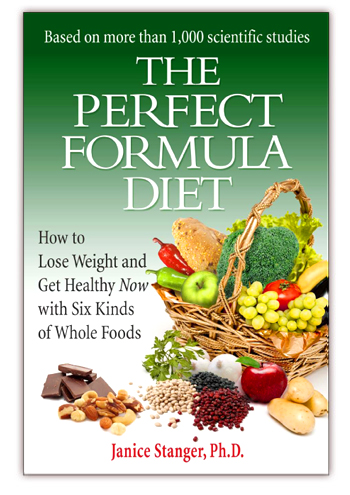 Order two ways:



Order autographed copy
directly from author!
Order Now!
Nine Ways a Whole Foods, Plant-Based Diet Will Make You Thrive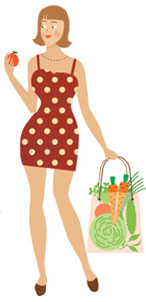 EAT A WHOLE FOODS, PLANT-BASED DIET FOR THREE WEEKS, AND YOU'LL FEEL LIKE YOU JUST WON THE LOTTERY!
Want to see shock and awe? Watch a whole foods, plant-based diet blast diabetes, heart disease, obesity, headaches, and arthritis. Here are nine benefits you can experience now.
One. Prevent chronic illness. Reduce your risk of developing heart disease, cancer, hypertension, and most other chronic illnesses.
Two. Reverse chronic illness. Even if you are sick already, a diet that addresses the root causes of disease can have a huge impact.
Three. Coast to your perfect weight and stay there, without hunger, deprivation, or portion control. You could say good-bye to four to eight pounds this month – and every 30 days after that.
Four. Soaring energy level now. Have more get-up-and-go to do all the activities you love.
Five. Maintain vitality as you gently get older. The energy and health you achieve now can stay with you for decades.
Six. Save money. Whole foods are affordable with proper planning. Imagine how much you can save on drugs, supplements, and medical expenses if you get healthy naturally.
Seven. Delight in nature's finest foods. Learn fantastic recipes for soups, salads, burritos, pasta, casseroles, sandwiches, burgers, wraps, pizza – even healthy desserts. Explore new restaurant offerings.
Eight. Feel really good about yourself. A recent survey shows that, after starting a plant-based eating plan, people feel they are making a difference for themselves, others, animals, and nature.
Nine. Puts you on the leading edge. Well known sports stars, celebrities, business leaders, and even former President Clinton have adopted a whole foods, plant-based diet. Films and TV documentaries are increasingly sharing the benefits as more people abandon the failed diets of the past.
The Perfect Formula Diet is a simple, science-based eating plan, built on six terrific whole-foods groups and more than 1,000 scientific studies. Forget hunger! You will eat plates and bowls of satisfying foods. Your personal not-meal plans ensure you will eat the foods you love most, that are in season and fit your budget.
Feel the years melt away with the pounds. Don't miss out on even one more day of enjoying your trim, desired weight. Wondering which whole foods are on this diet?
Enjoy short videos that share little-known info on what really causes heart disease and brittle bones.
The Perfect Formula Diet is a RealAge Editor's Pick.
Nineteen Tips for Health and Weight Loss from The Perfect Formula Diet

Nineteen Little-Known Facts to Support Your Health from The Perfect Formula Diet
Vegan From the Inside Survey: First of its kind survey of what it's really like to be on a plant-based diet

Purchase The Perfect Formula Diet as an ebook from Smashwords (also available from Amazon for Kindle, from other leading ebook sites, and in paperback print edition)