WHOLE FOODS RECIPES ONLINE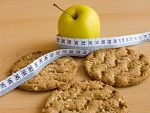 Excellent – you are guaranteed to find delicious recipes on these superb sites:
Forks Over Knives recipes – all whole foods, plant-based, not to mention tasty and creative
Dr. McDougall Newsletter – every edition has fantastic recipes! Mary McDougall is a cooking genius who has lovingly crafted thousands of delicious, satisfying, easy-to-make recipes using low-cost ingredients. Never settle for a dull not-meal.
Here are some issues to get you started. November 2007 and December 2007 have collections of one-pot and easy-to-prepare family favorites. February 2008 presents more favorites, some a bit more geared to special meals with guests. March 2008 features recipes for the frugal cook.
You can find lots more great ideas at these sites:
www.nutritionmd.org/index.html