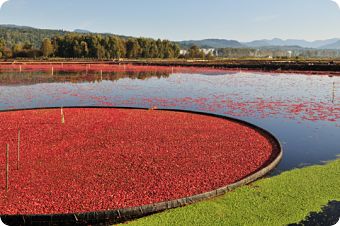 Home Made Cranberry Sauce that Will Wow Your Guests
If you grew up eating canned, jellied cranberry sauce, as I did, you have hopefully already discovered how amazing the home made version of this perpetual favorite can be. No holiday gathering would be complete without the deep red and tart richness of this treat.
Luckily, fresh cranberries are in season. Leave the cans in the store and bring home the ingredients for your own taste treat. While you can discover hundreds of recipes on the Internet, I have put together the following simple recipe that cooks in ten minutes. Even people who usually don't like cranberry sauce will eat a plate of this.
Recipe for not-too-sweet cranberry sauce:
Ingredients
4 cups of cranberries (this is the amount in a 12 ounce package)
¾ cup water
½ cup sugar (see below)
½ cup agave nectar (this is the secret ingredient which keeps it yummy but not too sweet)
1 orange – sliver the peel into orange zest and juice the orange
½ cup dried fruit – raisins or apricots are perfect
½ teaspoon grated ginger
¼ teaspoon cinnamon
1/8 teaspoon nutmeg
Fun with Cooking
Boil the water with ¼ cup of the fresh squeezed orange juice (1 cup of liquid total). As soon as it boils, add the cranberries and stir. If the cranberries are very fresh, you will hear them pop. Otherwise they will just get soft and start to lose their shape. Immediately add the sugar and agave nectar and stir to dissolve. Simmer for five minutes, stirring occasionally. If the cranberries still have their original round form, squish them against the sides of the pot with the back of a large spoon. This will get the texture right.
Add the dried fruit, orange zest, and spices and stir. Simmer five more minutes, stirring occasionally. Remove from heat.
You can eat this warm, or refrigerate to eat it cold. Either way, it won't last long after you put it out for your guests. In fact, you may find you need to double the recipe to have enough.
Note on the sweeteners: You can use ordinary sugar, but the cranberry sauce will be healthier and taste better if you use organic, unbleached sugar. This may include Succanat or Rapidura sugar or turbinado sugar or other organic varieties. Note that commercial brown sugar is simply bleached white sugar with some additives. Not to be used in this recipe.
You can find agave nectar in just about any natural food store. It has a mild sweetness that is not as overpowering as sugar. The agave nectar cuts through the tartness of the cranberries without making the sauce too sweet. Also, agave contains minerals that makes your sauce more nutritious.
Enjoy! This is perfect with any plant-based holiday (or any day) dinner.
If you enjoyed this post, you may like the tips in Twelve Ways to Make Cooking Fun and Easy.
Intrigued? Now you can use our Whole Foods Blog Finder to target informative, fun postings on plant-based nutrition. Quick information at no cost!
Blog posting by Janice Stanger, Ph.D. Janice authored The Perfect Formula Diet: How to Lose Weight and Get Healthy Now With Six Kinds of Whole Foods, the smart person's nutrition book built on sustainable food choices. Enjoy six kinds of whole foods for permanent, hunger-free weight loss and health.
Tags: cranberry sauce, family, getting healthy, holiday meals, Janice Stanger, Plant-based nutrition